Gluten, dairy, soy and guilt free (and very low in sugar). Makes 12-14 small muffins.
Gluten, sugar, dairy and soy are 4 of the most common irritants to people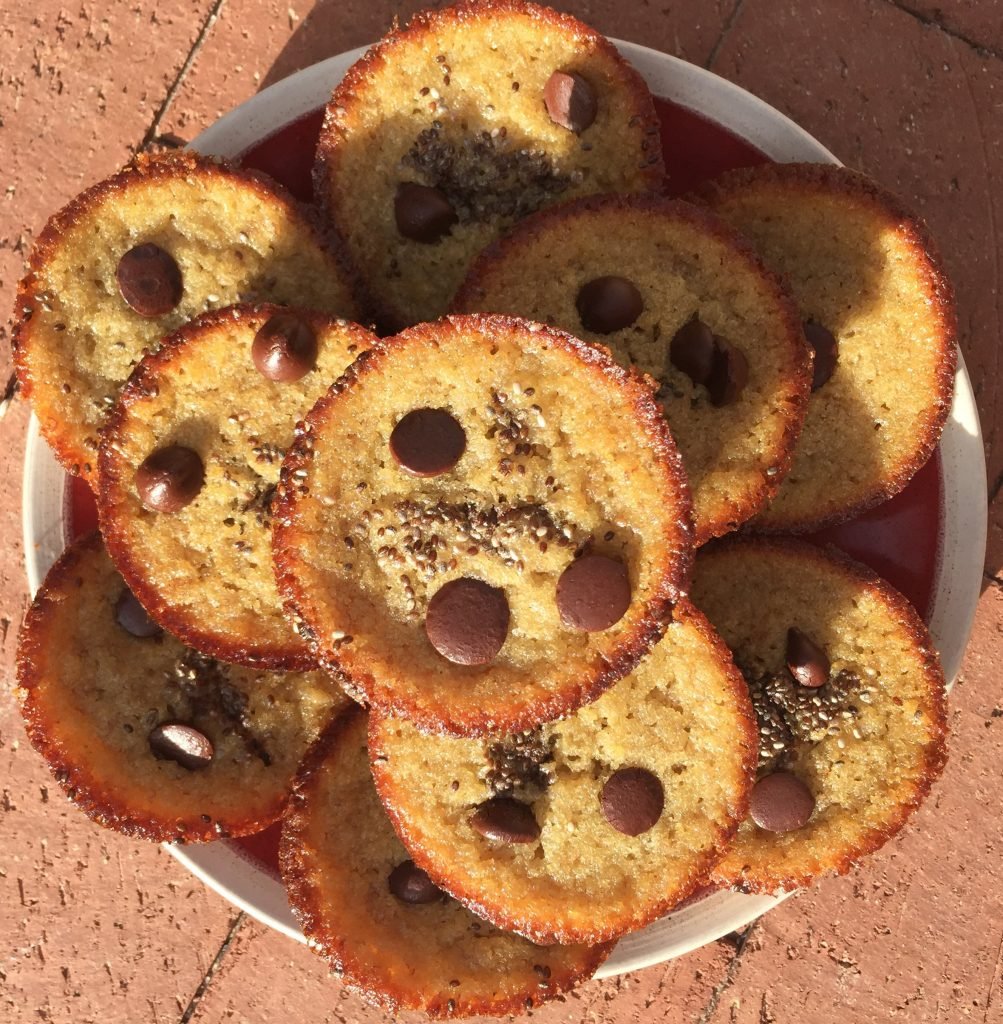 suffering from Hashimoto's Thyroiditis and other autoimmune conditions. This recipe is designed to be very low in added sugar (about 2 grams per muffin) and is free of the main ingredients that irritate the guts and brains of people with autoimmune conditions.
½ cup xylitol (low-calorie, low-glycemic sweetener)
½ cup avocado oil
2 eggs
2 mashed ripe bananas
½ cup coconut cream or full fat coconut milk (from a can, not milk for drinking)
1 tsp. vanilla
3/4 cup almond flour
3/4 cup gluten-free flour
1 tsp. baking soda
½ tsp. salt
1/3 bag Enjoy Life dark chocolate chips
2 tbsp. chia seeds
Preheat oven to 350 degrees. Spray muffin tins with oil. Beat sugar and oil. Add eggs, bananas, coconut milk or cream and vanilla and mix with beaters. Mix flours, baking soda, and salt then add. Beat just until dry ingredients are moistened. Stir in chocolate chips. Pour batter into muffin tins then sprinkle each one with chia seeds. Cook for 18-20 minutes or until a toothpick inserted into the center comes out clean. Enjoy guilt-free – just don't overindulge – xylitol can have a mild laxative effect at high doses.