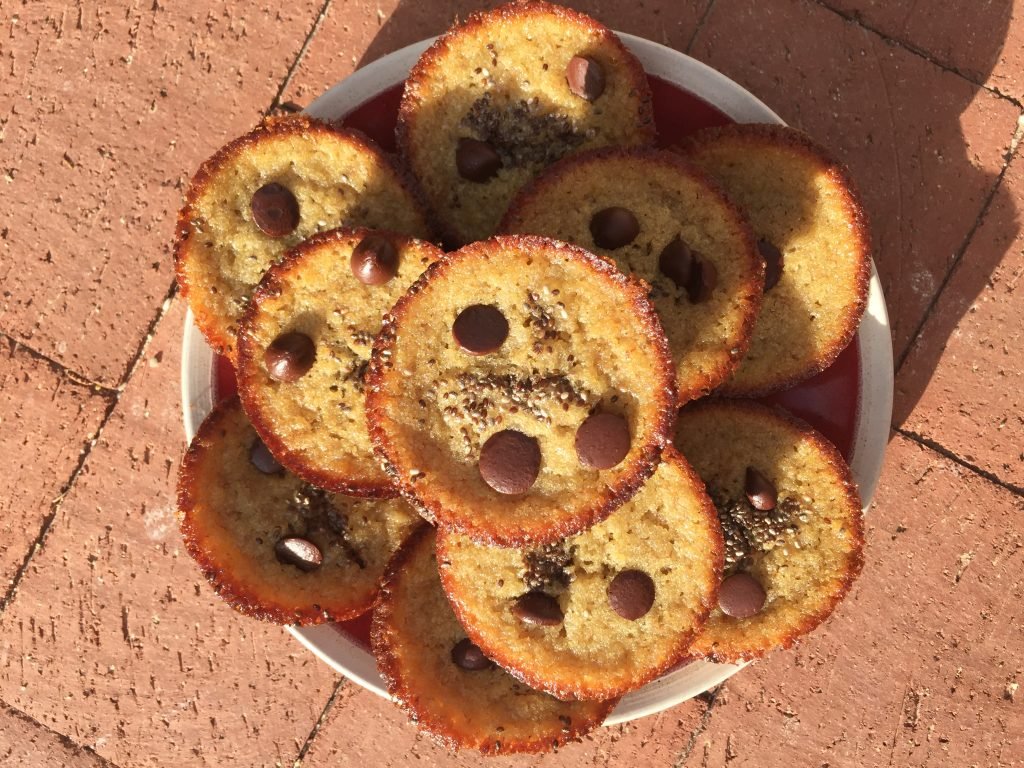 ½ cup xylitol or Lakanto monk fruit sweetener
½ cup avocado or coconut oil
2 eggs
2 mashed ripe bananas
½ cup coconut cream or full fat coconut milk
1 tsp vanilla
3/4 cup almond flour
3/4 cup gluten-free flour (I use a combo of 2/3 sweet sorghum and millet flours, 1/3 tapioca starch)
1 tsp baking soda
½ tsp salt
1/3 bag Enjoy Life dark chocolate chocolate chips
2 tbsp. chia seeds
Preheat oven to 350 degrees. Grease muffin tin. Beat xylitol and oil. Add eggs, bananas, coconut cream or milk and vanilla and mix with beaters. Mix flours, baking soda, and salt then add. Beat just until dry ingredients are moistened. Stir in chocolate chips. Spray muffin tins with oil, then pour into muffin tins then sprinkle each one with chia seeds and cook for 18-20 minutes or until a toothpick inserted into the center comes out clean.