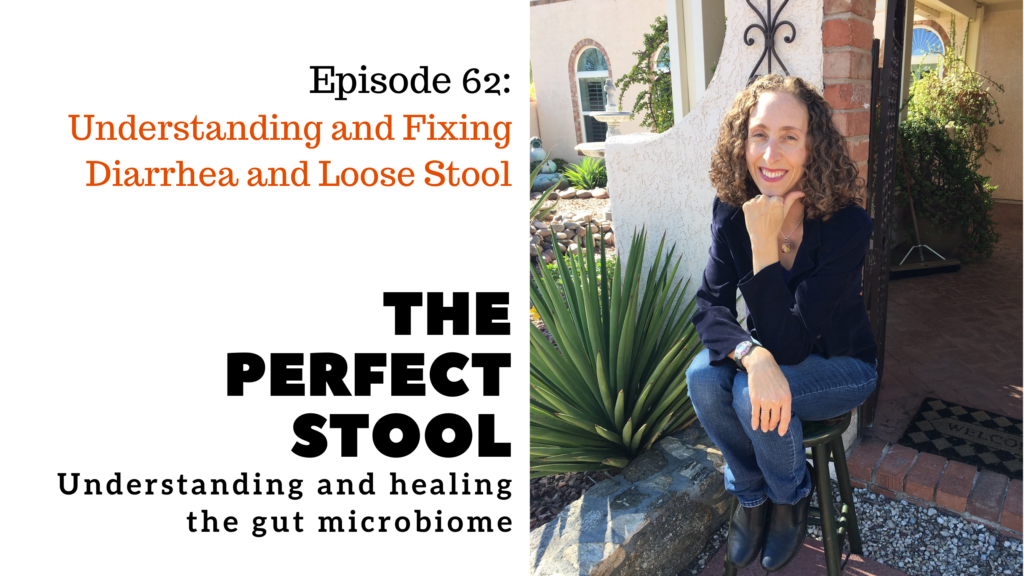 Understanding and Fixing Diarrhea and Loose Stool
Set up a free, 30-minute Gut Healing Breakthrough Session with Lindsey to discuss your gut health issues and hear about my 5-appointment gut health coaching program. Set up an individual, 1-hour consultation here.
Having loose stool and wondering if it's a parasite, stomach flu or a chronic disease such as IBS? Learn about diarrhea and loose stool and the causes and solutions for common functional digestive problems. Find out the connection between diarrhea, loose stool and IBS, SIBO, Candida, IBD, celiac disease, gluten intolerance, lactose intolerance, and supplements you can take to address some common problems.
Lindsey Parsons, your host, helps clients solve gut issues and reverse autoimmune disease naturally. She's a Certified Health Coach at High Desert Health in Tucson, Arizona. She coaches clients locally and nationwide. Take her quiz to see which stool or functional medicine test will help you find out what's wrong. You can also follow Lindsey on Facebook, Twitter, Instagram or Pinterest or reach her via email at lindsey@highdeserthealthcoaching.com to set up a free 30-minute Gut Healing Breakthrough Session.
Links Mentioned in the Show
Cell Core Biosciences Para 1 and Para 2* (you'll need my patient patient direct code: I0rdLMOm to purchase)
GI Map by Diagnostic Solutions*
Sun Fiber (find in my Fullscript Dispensary)*
Prokinetics:
GI Motility Complex by Enzyme Science, MotilPro by Pure Encapsulations, SIBO-MCC by Priority One and Motility Activator by Integrative Therapeutics (find all at Fullscript*).
Lindsey's Links
Lindsey's Fullscript Dispensary*
Lindsey's Wellevate Dispensary*
Quiz: Which Gut Health Test Should I Choose?
Lindsey's Gut Healing Facebook Group
Gut Health Tests and Recommended Supplements
Gut Health Coaching with Lindsey
Autoimmune Disease Reversal Coaching with Lindsey
Health Coaching with Lindsey (for weight loss, etc.)
Lindsey Parsons' web site: High Desert Health and lindsey@highdeserthealthcoaching.com
High Desert Health on Facebook
High Desert Health on Instagram or @high.desert.health
High Desert Health on Twitter or @HDesertHealth
High Desert Health on Pinterest
Make a one-time donation on PayPal to support the podcast or sign up as a monthly patron on Patreon.
Credits:
Thank you to SoundDot for the music on the podcast: Royalty Free Music.
*Product and dispensary links are affiliate links for which I'll receive a commission. Thanks for your support of the podcast by using these links.