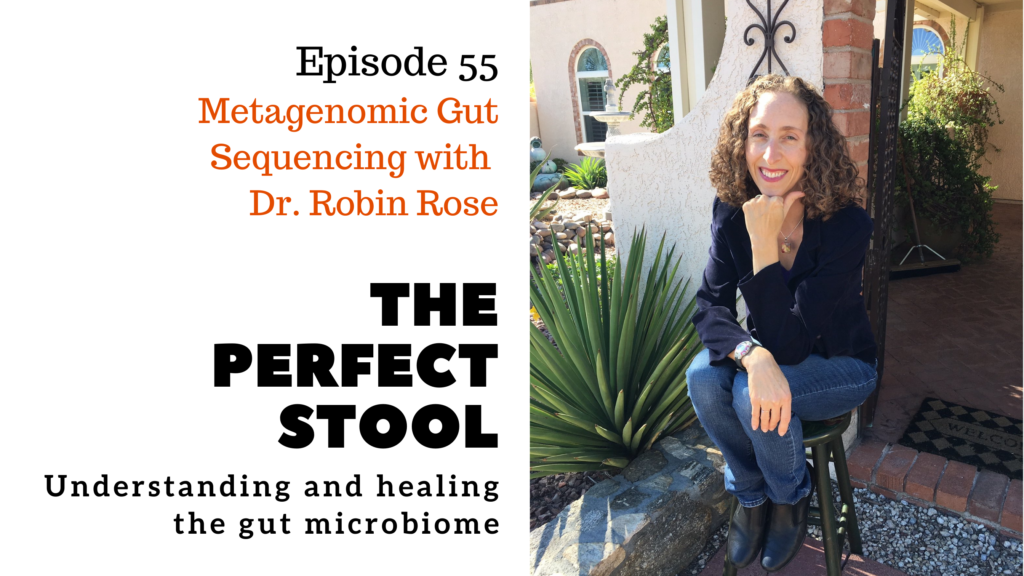 Metagenomic Gut Sequencing with Dr. Robin Rose
Set up a free, 30-minute Gut Healing Breakthrough Session with Lindsey to discuss your gut health issues and hear about my 5-appointment gut health coaching program. Set up an individual, 1-hour consultation here.
Thinking of ordering a full genome gut sequencing test? Robin Rose, DO, a double board-certified specialist in Gastroenterology and Internal Medicine takes us through a BiomeFX test, Microbiome Lab's metagenomic gut microbiome test, explaining what each section means for your gut health, and finishes with her treatment plan for the sample report we examine. Learn about how Dr. Rose approaches gut dysbiosis with enzymes, probiotics, prebiotics and binders, rather than the traditional antimicrobial route.
Lindsey Parsons, your host, helps clients solve gut issues and reverse autoimmune disease naturally. She's a Certified Health Coach at High Desert Health in Tucson, Arizona. She coaches clients locally and nationwide. You can also follow Lindsey on Facebook, Twitter, Instagram or Pinterest or reach her via email at lindsey@highdeserthealthcoaching.com to set up a free 30-minute Gut Healing Breakthrough Session.
Dr. Rose's Links
Dr. Rose's practice, Terrain Health
Links Mentioned in the Show
Microbiome Labs' BiomeFX test and products mentioned in the show (Megasporebiotic, MegaPre, MegaMucosa, MegaIgG2000 and HU58)* (you'll receive a 20% discount when ordering through that link)
Lindsey's Wellevate Dispensary* (where you'll find Cleansxym™and TruFlora)
Lindsey's Fullscript Dispensary* (another place to find Microbiome Labs' Products)
Lindsey's Links
Lindsey's Gut Healing Facebook Group
Gut Health Tests and Recommended Supplements
Gut Health Coaching with Lindsey
Autoimmune Disease Reversal Coaching with Lindsey
Health Coaching with Lindsey (for weight loss, etc.)
Lindsey Parsons' web site: High Desert Health and lindsey@highdeserthealthcoaching.com
High Desert Health on Facebook
High Desert Health on Instagram or @high.desert.health
High Desert Health on Twitter or @HDesertHealth
High Desert Health on Pinterest
Make a one-time donation on PayPal to support the podcast or sign up as a monthly patron on Patreon.
Credits:
Thank you to SoundDot for the music on the podcast: Royalty Free Music.
*Product and dispensary links are affiliate links for which I'll receive a commission. Thanks for your support of the podcast by using these links.