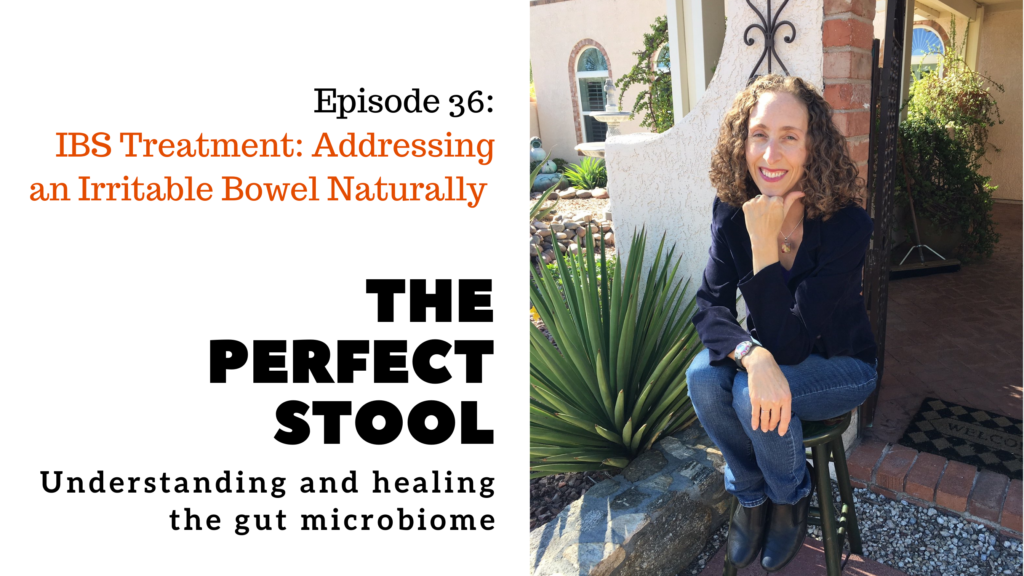 IBS Treatment: Addressing an Irritable Bowel Naturally
Set up a free 30-minute Gut Healing Breakthrough Session with Lindsey to discuss your gut health issues and hear about my 5-appointment gut health coaching program. Set up an individual, 1-hour consultation here.
Are you struggling with unexplained abdominal pain, cramping or bloating? Diarrhea, constipation or both? Do you have an IBS diagnosis but don't know how to move forward? Learn about the different types of IBS, how it relates to IBD, SIBO and dysbiosis, more advanced diagnostic tools to get at its root causes and treatment options.
Lindsey Parsons, your host, helps clients solve gut issues, reverse autoimmune disease and type 2 diabetes naturally and lose weight without cutting calories or cutting out major food groups. She's a Certified Health Coach at High Desert Health in Tucson, Arizona. She coaches clients locally and nationwide. You can also follow Lindsey on Facebook, Twitter, Instagram or Pinterest or reach her via email at lindsey@highdeserthealthcoaching.com to set up a free 30-minute Gut Healing Breakthrough Session.
Make a one-time donation on PayPal to support the podcast or sign up as a monthly patron on Patreon.
Thanks to my sponsor Hum Nutrition. Get 15% off your first order of $29+ with code "STOOL".
Lindsey's Gut Healing Facebook Group
Lindsey's Fullscript Dispensary
Lindsey's Wellevate Dispensary
Autoimmune Disease Reversal Coaching with Lindsey
Gut Health Coaching with Lindsey
Health Coaching Breakthrough Session with Lindsey
Links mentioned in the show:
Life Extension Bifido GI Balance probiotic with bifido bacterium longum BB536
Study 1 invalidating hydrogen and methane breath tests as reliable methods for confirming a SIBO diagnosis and Study 2 showing a lack of correlation between symptoms and duodenal aspirates
Leite et al. 2020 article published by Dr. Mark Pimintel's lab
trio-smart™ SIBO breath test (including hydrogen sulfide, hydrogen and methane gases)
ibs-smart the blood test for IBS
The Passionate Health Advocate Show (that I'll appear on Dec. 1st)
---
Functional Health and Nutrition Review with Lindsey (a 1-hour consultation)
Lindsey's Healthy and Sustainable Weight Loss Tucson Facebook Group
Tucson Reversing Autoimmune Disease Together Meetup and Facebook Group
Links to Lindsey's affiliate shops, lab tests and recommended products
Lindsey Parsons' web site: High Desert Health and lindsey@highdeserthealthcoaching.com
High Desert Health on Facebook
High Desert Health on Instagram or @high.desert.health
High Desert Health on Twitter or @HDesertHealth
High Desert Health on Pinterest
Credits:
Thank you to SoundDot for the music on the podcast: Royalty Free Music.