I am so grateful to Lindsey for helping me get healthy! After I was diagnosed with diabetes, Lindsey worked with me to lower my A1C, cholesterol and weight. After 12 weeks my A1C dropped from 6.6% to 5.7% [from diabetic to the lowest end of prediabetic], my total cholesterol went from 255 to 200, and I lost 14 pounds. Lindsey gave me a solid plan to follow and connected with me each week to keep me accountable and coach me through changes in diet, exercise and attitude. Now that I am finished with my sessions, I also have a plan to continue my healthy habits for the future.
Karen A.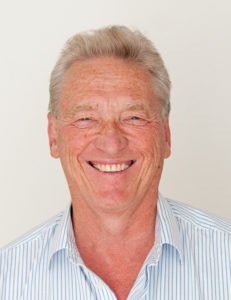 Lindsey Parsons is punctual. When we had an in-person meeting, she was prepared and there at the appointed time. When we had a phone meeting at 10:30 and my phone rang at 10:30, it was Lindsey. And she followed through on anything she said she would do, such as analyzing my sleep efficiency or reviewing my food diary, usually that day or certainly by the next. And, if something came up that she didn't have the immediate answer for, she researched it and got back to me.
She listened to my wishes and obstacles and adapted her suggestions to help me reach the goals I set. She suggested some changes to my diet and showed me how to cook one of them. I just didn't want to spend as much effort cooking so she suggested ways to make preparation faster and easier for me. And then, by the next day, she had gone shopping and sent me photos of foods that I would be more likely to use and where to get them!
Lindsey also had the experience and knowledge to back up what she suggested I change or do. She explained the science or reasoning behind what she suggested. And, if she didn't know about something, she told me that, and then looked it up.
I became aware of Lindsey Parson's service as a Health Coach during a presentation at my Rotary Club. I wanted to lose weight, but the one point she made that led me to contact her was that she thought she would be able to provide something that I couldn't or didn't want to do myself. If I could have lost weight on my own, I would have already done it. I have been losing weight (20 pounds since I started with Lindsey even with taking a 3-week cruise in the middle and gaining back 10 pounds during that time), but an additional, unexpected, side benefit is that, by going off dairy at Lindsey's suggestion, I greatly lessened post-nasal drip that was causing a frequent cough and also decreased my acid reflux.
By having an appointment each week, I had to get past the inaction of a general wistfulness for wanting to lose weight. I now had a specific time to begin doing something about it. Also, I just didn't know how to lose weight other than an intent to eat less. Lindsey provided the information I needed to make useful changes. Without her, for example, I wouldn't have known that the fat and oil in avocados would make replacing the short-term effect of items with added sugar so much easier! And leaving each weekly appointment with a clear, concrete plan for the next week of not only the changes to make, but how to make them, was crucial.
Thanks, Lindsey.
Myron D.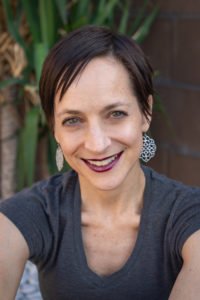 I'm still in the early stages of working with Lindsey now, but she's already helped me tremendously and I feel on the right path of healing. She saw some underlying issues in my lab work and has ordered specific lab tests I've never heard of, which I'm sure will demystify many of my lingering issues. I'll edit this at a later date when I reach my goals. I'm feeling more optimistic than ever that with Lindsey's expert guidance, I too will be able to heal from autoimmune disease.
Lisa T.   

I'd gained 30 pounds over the last 7 years and the birth of my 3 children. I still looked pregnant, didn't have a good body image and felt self-conscious.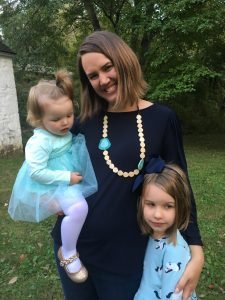 I'd also adopted some bad eating habits and while I lost a little weight on my own, some of it had quickly come back. With Lindsey's help and accountability, I lost 14 pounds in the first 10 weeks! Having Lindsey introduce small changes each week over time really added up and made it much more manageable. My eating habits have improved, including cutting out evening snacks and alcohol, eating more slowing, having a healthy breakfast, and cutting out added sugars (except for special occasions) and I feel confident I can keep up the changes we've made. My belly fat has gone down, I have so much more energy and am crawling around and playing more with my kids, I feel much better in the mornings and I can wear old outfits I had grown out of. I also feel like I've developed a much more mindful life: I feel calmer, have more patience with my family and am less reactive now. I started out a little skeptical that this would work, but I've really appreciated this journey with Lindsey.
Emily M. 

Over the course of about a year, I had started gaining weight gradually and my hair started falling out in a noticeable way. I had been hypothyroid for many years and on medication with TSH within normal reference ranges, but I knew something was out of whack. I had already been eating what I thought was a healthy diet so I didn't quite know what to do at that point. Lindsey helped me recognize where my lab work was within the reference range, but not within the optimal range and pointed me to testing for antibodies so that I finally understood the cause of my hypothyroidism: Hashimoto's thyroiditis. Within three weeks of starting the diet changes Lindsey recommended, my hair stopped falling out. As we cut out potentially sensitive foods and sugar, Lindsey helped me find recipes and replacements for the things I loved, and got me into healthier eating habits. I can now just take a few bites of a dessert and not overdo it. Over the course of our time working together, Lindsey helped me identify my food sensitivities and an infection that may have been root causes of my Hashimoto's and educated me on supplements and lifestyle changes to help reverse the damage to my thyroid. I've lost 30 pounds so far, can fit into my skinny jeans again and am feeling much more confident. Someone at a meeting told me "You look fabulous". That made my day. As an unexpected but added bonus, the depth probes on my teeth at the dentist all returned to normal, reflecting a decrease in inflammation. I really appreciated how Lindsey helped me identify and get at the root causes of my health issues and weight gain and supported me and kept me accountable over the time it took to make these changes. Lindsey's help holding me accountable and keeping me motivated really made a difference. Thank you Lindsey!
Martha D.
Lindsey presented her program about kicking the sugar habit for our club and I decided right then and there that I wanted to get the sugar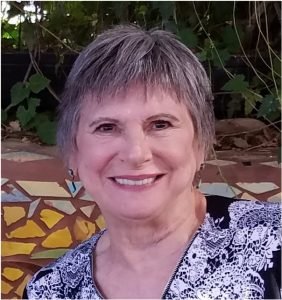 "demon" out of my life. With her help and guidance, since February, 2019, I have lost 10 solid pounds and just about 4 inches off my waist among other places. I am almost down two sizes. On top of that I have more of an appreciation of vegetables and their importance in my diet. Lindsey helped me get my cholesterol down to healthy levels. I highly recommend Lindsey's program because she really cared about my health and with her coaching and handouts and knowledge of the workings of our bodies, I feel like I have done something good for my body and well being. Thank you Lindsey.
Anita M.
I came to Lindsey for health coaching when my weight and body fat percentages began steadily creeping up. At age 43, I wanted to take charge of the increased fat around my waist – despite going to the gym and a decent diet (so I thought). We started by setting goals and Lindsey led me through a gradual reduction in both added and natural sugars in my diet over the first several weeks. Through her education, I learned of the hidden sugars in my diet. We addressed weekly topics and included discussions regarding what and how I ate, my exercise regimen, and stress management. After our 10th weekly video call, I had my measurements taken during a personal training session. My weight decreased by 10 pounds, and my body fat percentage dropped from 25.3% to 22.7%. My clothes fit much better! The best part is my comfort level in knowing how to maintain the changes we've made. I have very much appreciated Lindsey's patience and diligence in sticking with me no matter my mood or whether I followed through on all her advice. She pursued  solutions to my challenges with me, persisting until we found something that worked. My decision to retain Lindsey and dedicate myself to her guidance proved to be a very good one. Thank you Lindsey!
Audrey L. 
I was about 2 months out before my wedding day. I was struggling with body image issues and cycling between binge eating and starving myself. I initially met Lindsey through a small group but very quickly was met with the passion she had for health coaching. After we decided for her to be my health coach I was able to walk with her week by week and discuss the different aspects of not just eating right and exercising but going through the mental spaces I'm in when I'm choosing what I eat and what I do with my time. Lindsey changed not only my weight (I felt great for my wedding day) but my relationship with food and the way I felt about my body. I highly recommend just a conversation to start, to see if this works for you!
Linda P.
When I started working with Lindsey, I was struggling with not having a regular fitness routine, feeling overweight and not happy with my appearance, not cooking very much and often making poor food choices. I wasn't making or following through on goals for my health.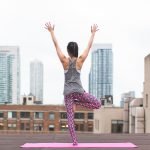 Since working with Lindsey, I have established a regular exercise routine and I feel so much more strong and energetic and have a much more positive outlook. I see my energy and positive outlook building so that I feel like I can accomplish what I want in the future. I've dropped a few pounds and look forward to losing more, but my negative body self-image has become such a small issue, and I'm confident that my weight issue will take care of itself over time. I'm cooking at home more, I have much better awareness of how much I'm eating and my physical sensations of hunger and fullness, and feel like I have a safety net of good habits where before I was kind of flailing around. Lindsey's holistic and mindful approach to eating, exercise and healthy living hit all the right buttons for me and I highly recommend her as a health coach!
Karen D.
When I first met Lindsey, I was under lots of personal and family stress. I was suffering from the side effects of my antidepressant treatment, slowly putting on weight and unable to get rid of chronic constipation. I needed some advice and took the opportunity to do something for myself.
Lindsey was patient and sweet. She listened to me, helped me realize which decisions could be made and deal with things one by one. Food, exercise, pain, balance, motivations… We went methodically through every aspect of my health. It was very important on a personal level but I also wanted to take better care of my family. She gave me ideas and recipes. I learned to make better choices in grocery shopping and meal planning (for the whole family, and so far nobody complains).
I slowly but regularly lost weight, building better habits and observing the results. I lost over 6 pounds and I feel ready to keep up the good work. I'm thankful for Lindsey's help. It's so good to have someone you trust and to receive personalized advice!
Laure Q.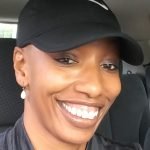 When I started working with Lindsey, I was extremely skeptical that she could do anything to help me but thought, "what do I have to lose?" It has been a true emotional journey. What I appreciated most was her realistic approach to everyday life circumstances and situations and the persistent and consistent accountability she provided. On the outside I appeared to "have it all together," super fit, single mom raising 2 grown boys, a very active social life, and great job. But inside I was feeling depressed and lonely and lost. Lindsey helped me to focus on 1 or 2 goals at a time, and as I started to see myself succeeding in those things I was motivated to set myself up to achieve goals in other areas of my life. For me life just seemed to keep getting in the way of me reaching my goals. Lindsey was always there, every week to help me recognize and celebrate the wins and have a new approach to overcoming the challenges. I continue to work with Lindsey. It is extremely important to have an accountability partner who is not going to just tell me what you want to hear but remind me of who I want to be, and she helps me to take the big and small steps to get me closer to my ultimate goals. Thank you, Lindsey. You are amazing.
Belinda W.