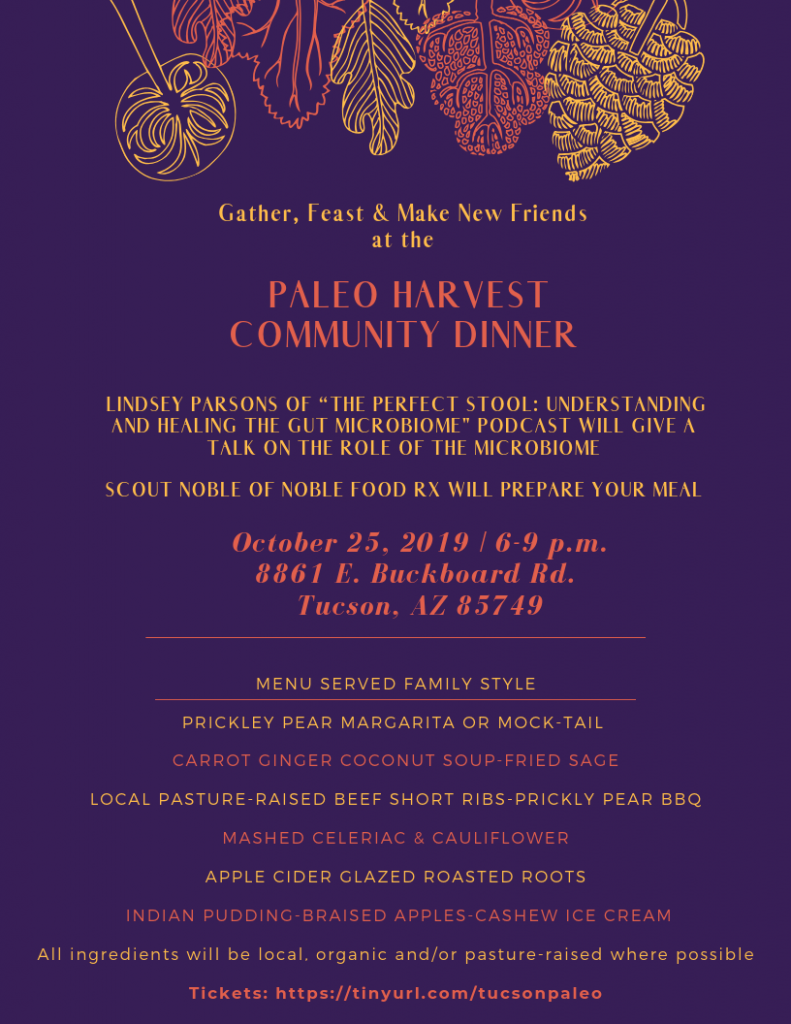 October 25, 2019 | 6-9 p.m.
8861 E. Buckboard Rd.
Tucson, AZ 85749
This will be an intimate dinner of 14 people designed to create new friends, share in good food and drink and learn about interesting topics.
13 tickets available
Suggested donation: $49 + $2 PayPal fees – Tickets
If you'd like to be informed when tickets become available for future dinners, please sign up for my newsletter. The next Community Dinner is scheduled for November 22, 2019.