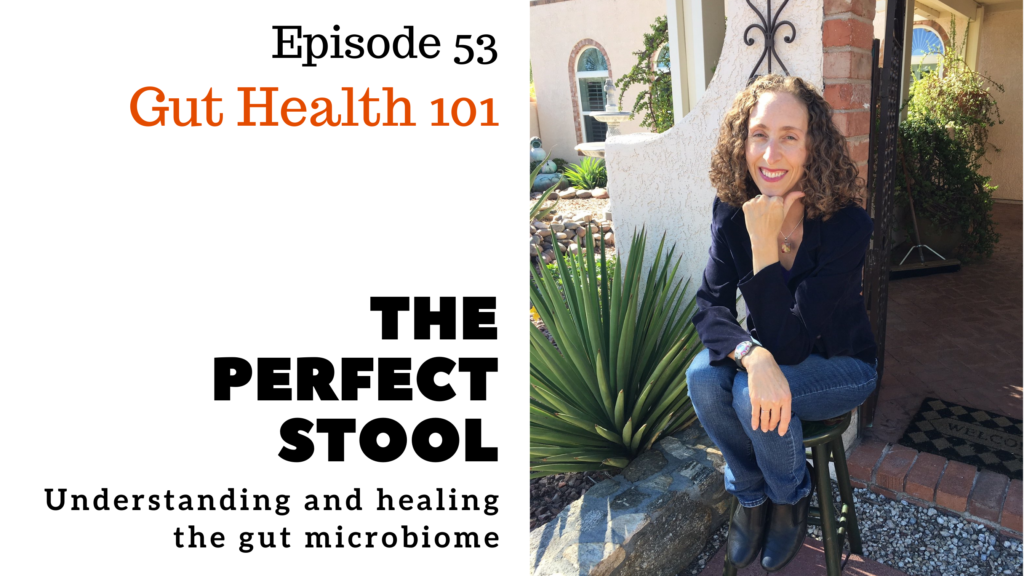 Gut Health 101
Set up a free, 30-minute Gut Healing Breakthrough Session with Lindsey to discuss your gut health issues and hear about my 5-appointment gut health coaching program. Set up an individual, 1-hour consultation here.
Do you have occasional minor gut health issues but have felt that they weren't important enough to address? Adjusting one's diet and lifestyle can make a huge difference! Hear about the basics of gut health, which includes eating organic, unprocessed foods, avoiding antibiotics and NSAIDs, limiting coffee and alcohol consumption and determining the right time to seek professional help.
Lindsey Parsons, your host, helps clients solve gut issues and reverse autoimmune disease naturally. She's a Certified Health Coach at High Desert Health in Tucson, Arizona. She coaches clients locally and nationwide. You can also follow Lindsey on Facebook, Twitter, Instagram or Pinterest or reach her via email at lindsey@highdeserthealthcoaching.com to set up a free 30-minute Gut Healing Breakthrough Session.
Links Mentioned in the Show
Episode 21 on Gluten
Episode 28 on Prebiotics and Fiber
Episode 30: Food for Thought: Mental Health and the Gut
Environmental Working Group's Food Score Database
Probutyrate in Lindsey's Fullscript Dispensary* or Tributyrin-X* (enter coupon code highdeserthealth15 for $15 off and free shipping)
Which Probiotics to Choose (Lindsey's Blog)
Seed Synbiotic* – Get 15% off your first month with my affiliate discount code PARSONS15
Review on the Gut-Brain Connection
Study on Coffee Drinking and Mortality
Study on Alcohol and Gut-Derived Inflammation
Review on the Adverse Effects of Antibiotics on Gut Microbiota
Study on Probiotics and Antibiotics
Study on Probiotics and Depression
Study on the Role of Stress on Bacterial Flora Activity
Review on the Effect of Exercise on the Gut
Benefits and Hazards of Exercise on the GI Tract
Lindsey's Links
Lindsey's Gut Healing Facebook Group
Lindsey's Fullscript Dispensary
Lindsey's Wellevate Dispensary
Gut Health Tests and Recommended Supplements
Gut Health Coaching with Lindsey
Autoimmune Disease Reversal Coaching with Lindsey
Health Coaching with Lindsey (for weight loss, etc.)
Lindsey Parsons' web site: High Desert Health and lindsey@highdeserthealthcoaching.com
High Desert Health on Facebook
High Desert Health on Instagram or @high.desert.health
High Desert Health on Twitter or @HDesertHealth
High Desert Health on Pinterest
Make a one-time donation on PayPal to support the podcast or sign up as a monthly patron on Patreon.
Credits:
Thank you to SoundDot for the music on the podcast: Royalty Free Music.
*Product links are affiliate links for which I'll receive a commission. Thanks for your support of the podcast by using these links.