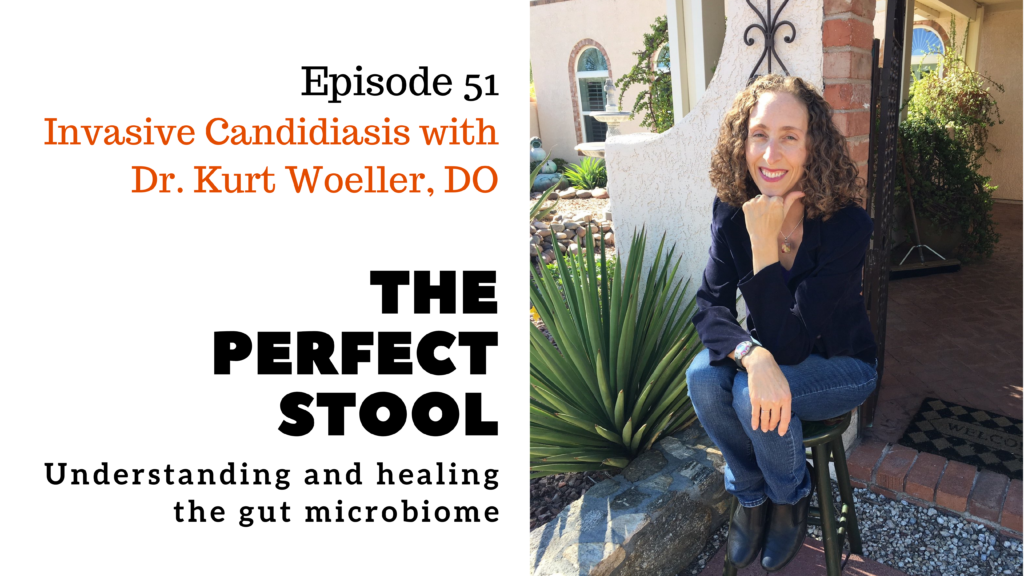 Invasive Candidiasis with Dr. Kurt Woeller, DO
Set up a free, 30-minute Gut Healing Breakthrough Session with Lindsey to discuss your gut health issues and hear about my 5-appointment gut health coaching program. Set up an individual, 1-hour consultation here.
Even the most symptomatic cases of candida are treatable! This otherwise normal fungal resident of our GI tract, when it becomes invasive, leads to a whole host of symptoms, including bloating, gas, constipation and other digestive issues, brain fog, drunken-like behavior in children, food sensitivities and leaky gut. Hear Dr. Kurt Woeller explore the root causes of candidiasis, its connection to autism, how to test for it and treatments including probiotics, diet changes, prescription and herbal medications.
Lindsey Parsons, your host, helps clients solve gut issues and reverse autoimmune disease naturally. She's a Certified Health Coach at High Desert Health in Tucson, Arizona. She coaches clients locally and nationwide. You can also follow Lindsey on Facebook, Twitter, Instagram or Pinterest or reach her via email at lindsey@highdeserthealthcoaching.com to set up a free 30-minute Gut Healing Breakthrough Session.
Links Mentioned in the Show
Sunrise Functional Medicine – Dr. Woeller's Private Practice
Dr. Woeller's Email: scmedicalcenter@gmail.com
Integrative Medicine Online Academy
Bio-Botanical Research Products (Biocidin, GI Detox) – available in my Fullscript Dispensary (most of the other products mentioned also available there)
Seed Synbiotic** (Lacto/Bifido Only Broad-Spectrum Probiotics) – Get 15% off your first month with my affiliate discount code PARSONS15.
Bifido Maximus* – Lacto/Bifido Only Broad Spectrum High CFU Count Probiotics
Lindsey's Links
Lindsey's Gut Healing Facebook Group
Lindsey's Fullscript Dispensary
Lindsey's Wellevate Dispensary
Gut health tests and recommended supplements
Gut Health Coaching with Lindsey
Autoimmune Disease Reversal Coaching with Lindsey
Health Coaching with Lindsey (for weight loss, etc.)
Lindsey Parsons' web site: High Desert Health and lindsey@highdeserthealthcoaching.com
High Desert Health on Facebook
High Desert Health on Instagram or @high.desert.health
High Desert Health on Twitter or @HDesertHealth
High Desert Health on Pinterest
Make a one-time donation on PayPal to support the podcast or sign up as a monthly patron on Patreon.
Credits:
Thank you to SoundDot for the music on the podcast: Royalty Free Music.
*Product links are affiliate links for which I'll receive a commission. Thanks for your support of the podcast by using these links.
**I am an affiliate for Seed but do not receive commissions on sales.