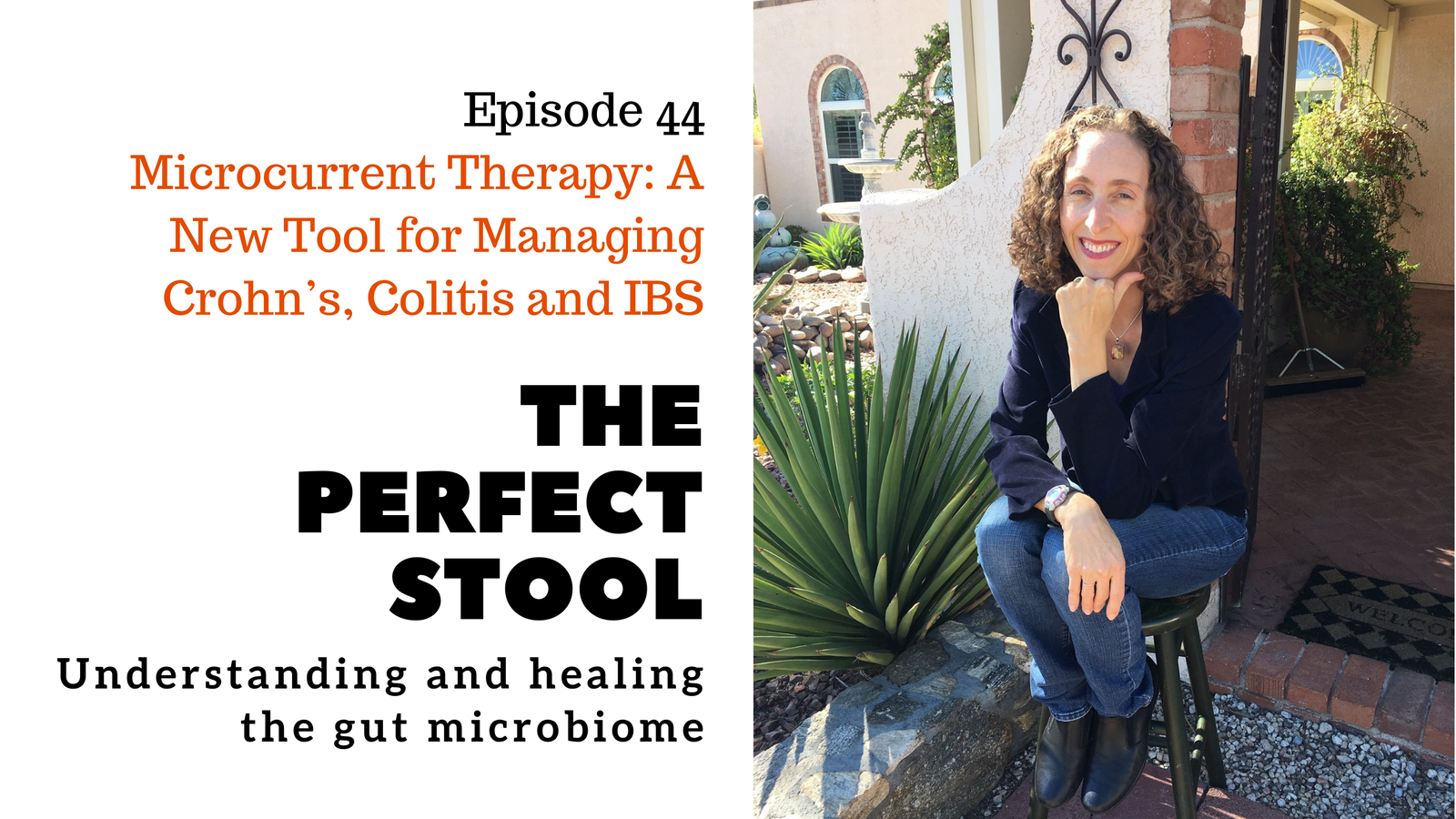 Microcurrent Therapy: A New Tool for Managing Crohn's, Colitis and IBS
Set up a free 30-minute Gut Healing Breakthrough Session with Lindsey to discuss your gut health issues and hear about my 5-appointment gut health coaching program. Set up an individual, 1-hour consultation here.
Learn more about microcurrent therapy and how it can reduce pain and inflammation in many gut conditions, such as IBS, Crohn's disease and ulcerative colitis, as well as stimulate the vagus nerve, with Rob Vanbergen, Certified Holistic Healthcare Practitioner. Rob also explains how microcurrent therapy is incorporated into the Haché protocol, which also focuses on sleep, nutrition, fitness and stress to help patients heal and improve their quality of life.
Lindsey Parsons, your host, helps clients solve gut issues and reverse autoimmune disease naturally. She's a Certified Health Coach at High Desert Health in Tucson, Arizona. She coaches clients locally and nationwide. You can also follow Lindsey on Facebook, Twitter, Instagram or Pinterest or reach her via email at lindsey@highdeserthealthcoaching.com to set up a free 30-minute Gut Healing Breakthrough Session.
Reel Paper – Get 25% of your first subscription order with coupon code "HDH" (my sponsor for this podcast)
Microcurrent Devices from Pain Free for Life/Sana Therapeutics*
Lindsey's Fullscript Dispensary
Lindsey's Wellevate Dispensary
Lindsey's Gut Healing Facebook Group
Autoimmune Disease Reversal Coaching with Lindsey
Gut Health Coaching with Lindsey
Health/Weight Loss Coaching with Lindsey
Gut health tests and recommended supplements
Lindsey Parsons' web site: High Desert Health and lindsey@highdeserthealthcoaching.com
High Desert Health on Facebook
High Desert Health on Instagram or @high.desert.health
High Desert Health on Twitter or @HDesertHealth
High Desert Health on Pinterest
Make a one-time donation on PayPal to support the podcast or sign up as a monthly patron on Patreon.
Credits:
Thank you to SoundDot for the music on the podcast: Royalty Free Music.
*Affiliate link – your purchases will support the podcast. Thanks for using my link!