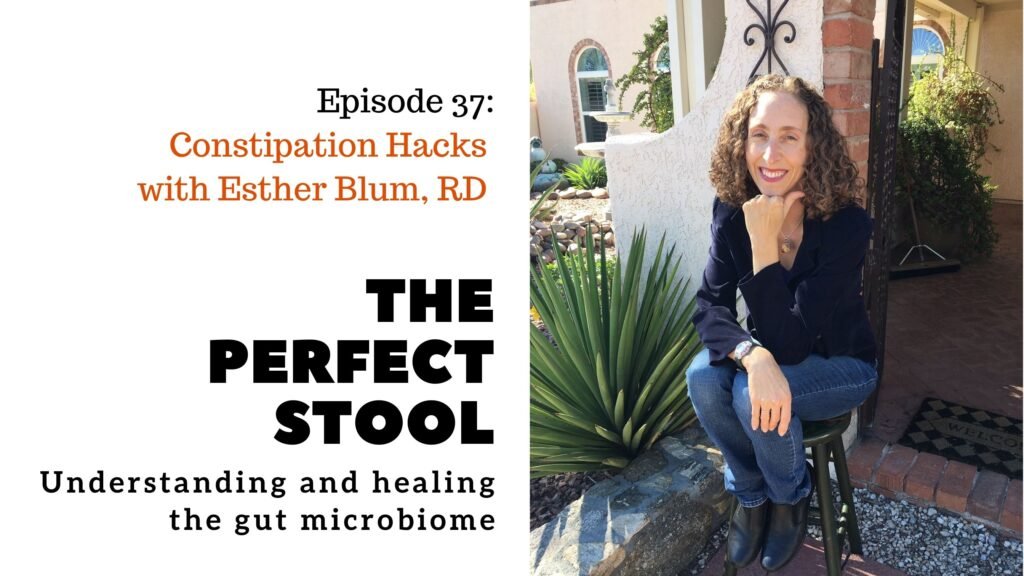 Set up a free 30-minute Gut Healing Breakthrough Session with Lindsey to discuss your gut health issues and hear about my 5-appointment gut health coaching program. Set up an individual, 1-hour consultation here.
Constipated? Hear about lifestyle level interventions you can do by yourself to help get your pipes flowing again from Integrative Dietitian and bestselling author of "Cavewomen Don't Get Fat," Esther Blum, RD.
Lindsey Parsons, your host, helps clients solve gut issues and reverse autoimmune disease naturally. She's a Certified Health Coach at High Desert Health in Tucson, Arizona. She coaches clients locally and nationwide. You can also follow Lindsey on Facebook, Twitter, Instagram or Pinterest or reach her via email at lindsey@highdeserthealthcoaching.com to set up a free 60-minute Gut Healing Breakthrough Session.
Make a one-time donation on PayPal to support the podcast or sign up as a monthly patron on Patreon.
Thanks to my sponsor Hum Nutrition. Get 15% off your first order of $29+ with code "STOOL".
Lindsey's Gut Healing Facebook Group
Lindsey's Fullscript Dispensary
Lindsey's Wellevate Dispensary
Autoimmune Disease Reversal Coaching with Lindsey
Gut Health Coaching with Lindsey
Health Coaching Breakthrough Session with Lindsey
Functional Health and Nutrition Review with Lindsey (a 1-hour consultation)
Lindsey's Healthy and Sustainable Weight Loss Tucson Facebook Group
Tucson Reversing Autoimmune Disease Together Meetup and Facebook Group
Gut health tests and recommended supplements
Lindsey Parsons' web site: High Desert Health and lindsey@highdeserthealthcoaching.com
High Desert Health on Facebook
High Desert Health on Instagram or @high.desert.health
High Desert Health on Twitter or @HDesertHealth
High Desert Health on Pinterest
Credits:
Thank you to SoundDot for the music on the podcast: Royalty Free Music.