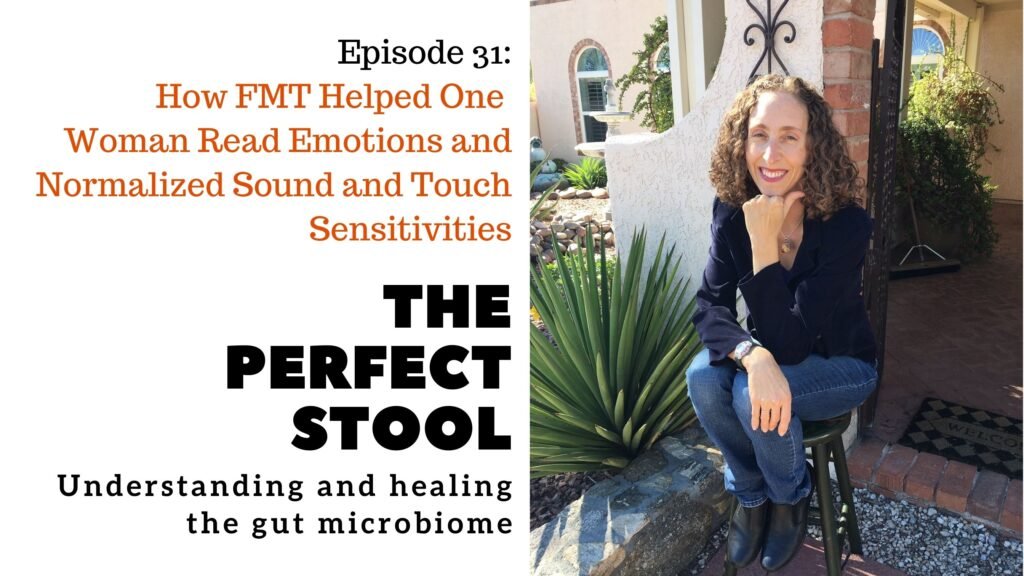 How FMT Helped One Woman Read Emotions and Normalized Sound and Touch Sensitivities
What would it take for you to consider a Fecal Microbiota Transplant (FMT)? Amanda was 28 when she sought out an FMT at a clinic in Argentina to address her gut issues and psoriasis, but she was surprised when it drastically improved her sensitivity to sounds and touch, her ability to read other people's emotions and improved her social awkwardness — qualities that she believes in retrospect were symptoms of autism. On this episode of The Perfect Stool, hear from Amanda, four years post-FMT, about the symptoms that led her to consider the procedure in the first place, how she selected a clinic for treatment, and the unexpected results she experienced.
Lindsey Parsons, EdD, your host, helps clients solve gut issues, reverse autoimmune disease and type 2 diabetes naturally and lose weight without cutting calories or cutting out major food groups. She's a Certified Health Coach at High Desert Health in Tucson, Arizona. She coaches clients locally and nationwide. You can also follow Lindsey on Facebook, Twitter, Instagram or Pinterest or reach her via email at lindsey@highdeserthealthcoaching.com or set up a free 1-hour Healthy and Sustainable Weight Loss/Health Restoration Breakthrough Session.
Human Microbes – stool donor/recipient site
Gut Health Coaching Program with Lindsey
Autoimmune Disease Reversal Coaching with Lindsey
Lindsey's Fullscript Dispensary
Lindsey's Wellevate Dispensary
Health Coaching Breakthrough Session with Lindsey
Functional Health and Nutrition Review with Lindsey
Lindsey's Gut Healing Facebook Group
Lindsey's Healthy and Sustainable Weight Loss Tucson Facebook Group
Tucson Reversing Autoimmune Disease Together Meetup and Facebook Group
Links to Lindsey's affiliate shops, lab tests and recommended products
Lindsey Parsons' web site: High Desert Health and lindsey@highdeserthealthcoaching.com
High Desert Health on Facebook
High Desert Health on Instagram or @high.desert.health
High Desert Health on Twitter or @HDesertHealth
High Desert Health on Pinterest
Donate to support The Perfect Stool on Patreon
Credits:
Thank you to SoundDot for the music on the podcast: Royalty Free Music.