These are some of the products that I recommend to my clients. I do receive a small affiliate commission on them if you use these links, but I only recommend products I truly believe in and usually use myself. Click on pictures for links.
Vitacost is one of my favorite sources for low cost vitamins and supplements –
photo links below are to Vitacost. If you subscribe to their emails, they're always sending out discounts. If you go there via the image above, I will get a small commission (I appreciate it!)
You can also support me by clicking to Amazon through my link at left.
Probiotics
I generally alternate between different probiotics like the first two below every few months, and then take an S. Boulardii every day. In case of needing a gut reset after antibiotics or botanicals that have cleaned out your gut, I might break out the big guns and get something like the Natren Health Trinity. Or I'd use a bifido only probiotic after SIBO (Small Intestine Bacterial Overgrowth) treatment. See this blog for more illness-specific probiotic recommendations.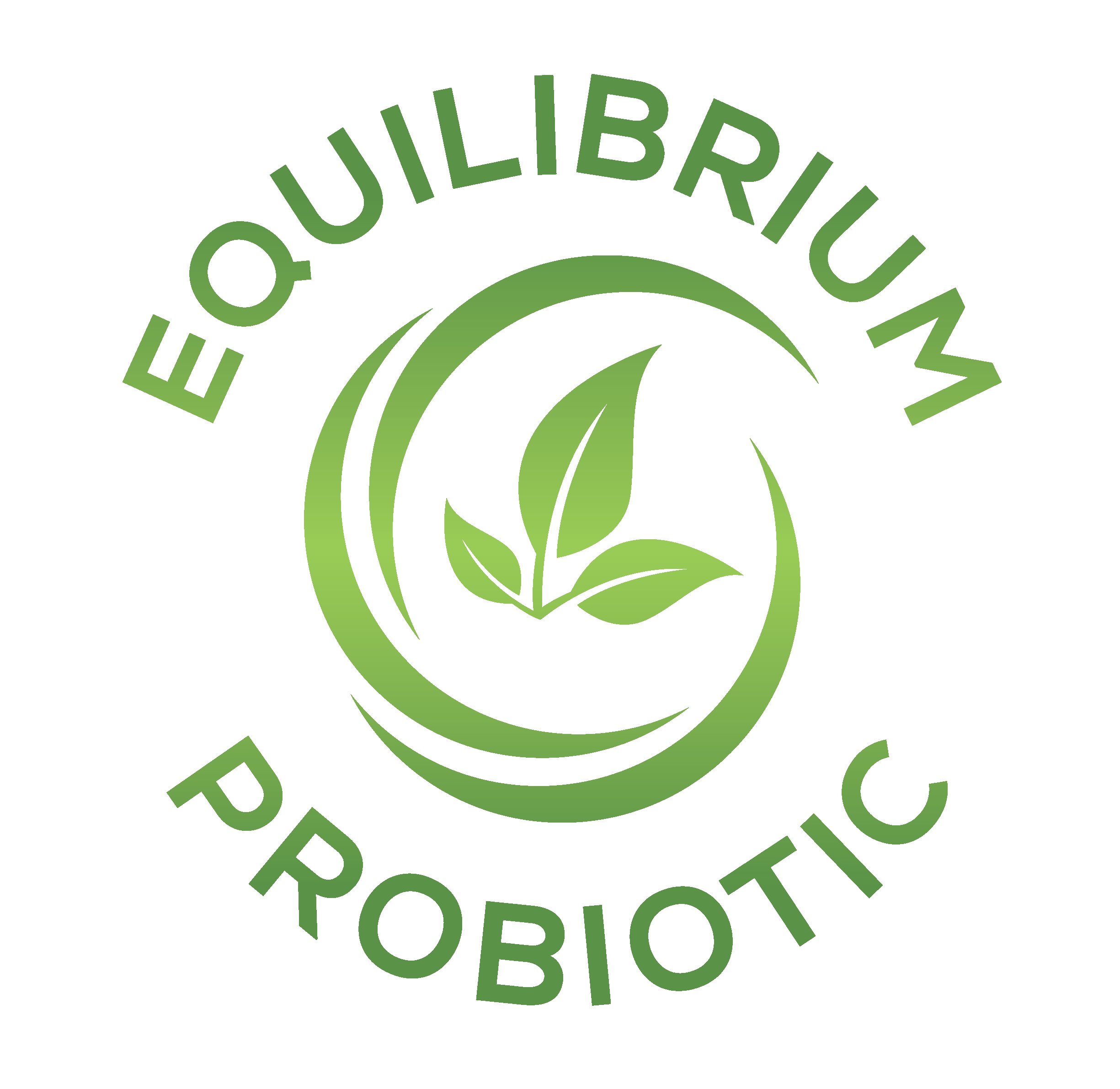 Equilibrium Probiotic  – 115 strains of bacteria, the most available on the market, 85 found in no other probiotic. Designed from a healthy gut ecosystem by a scientist who did his post-doctoral work with the Human Microbiome Project. This is the next best thing to getting a fecal transplant. Great for rebuilding the gut microbiome after antibiotics, 200-person placebo-controlled study showing
81% of participants reported a noticeable improvement in digestive function
72% of participants reported a reduction in food cravings and mild weight loss
54% of participants reported an increase in alertness and energy
Use code HDH15OFF to get 15% off using the links above or on Amazon.
Renew Life Extra Care Ultimate Flora – When you're just wanting billions of Lactobacilli and Bifido bacteria for general GI and reproductive health, this is a very affordable choice, divided evenly between the two with the most studied strains.
Also available on Amazon
Jarrow Formulas S. Bouldardii – Saccharomyces Boulardii or S. Bouldardii, as his friends know him, is a beneficial yeast. Especially important to take while you're on antibiotics as it won't be killed by them, like most probiotics (so save your money on probiotics besides these while on antibiotics). It has been well studied and shown to prevent or improve antibiotic-caused and traveler's diarrhea; abdominal pain, bloating and constipation in adults with IBS; and H. Pylori infections in conjunction with Lactobacillus and Bifido bacteria.
Also available on Amazon
Natren Health Trinity – Natren's founder's family brought Bulgarian style yogurt to the US (with unique probiotic strains) and has been doing research for 3 decades on these probiotics. Their strains include Lactobacillus acidophilus DDS-1, which integrates within the small intestines; Bifidobacterium bifidum Malyoth, which encourages large intestine wellness; Lactobacillus bulgaricus LB-51, which assists digestive functions throughout the entire intestinal tract; and the LIFESTART® bacteria, Bifidobacterium infantis NLS. Natren's is also unique because of its oil matrix delivery system which encapsulates each strain of bacteria separately to arrest their growth, keep the three strains in Healthy Trinity (their primary product) noncompetitive and shields them from corrosive stomach acids, providing virtually 100% survivability for over one hour in a pH as low as 1.8. Their product is always refrigerated or shipped on dry ice.
Ideal Bowel Support doesn't have the initials IBS by accident. Its known to help with IBS (irritable bowel syndrome), methane-smelling gas, bloating, etc. It's just one strain of very effective bacteria. It's not too expensive (at least on Vitacost) and I've found it to be concretely effective.
Also available on Amazon
Supplements
Doctor's Best Curcumin – Powerful anti-inflammatory. Has been shown to help with IBS (Irritable Bowel Syndrome). This is the brand recommended by Consumer Labs for purity, formulation and price. 
Also available on Amazon
 Minami/Garden of Life Omega-3 Fish Oil – One of the highest EPA fish oil supplements you can find – particularly important for kids with ADHD.
Also available on Amazon
spacer
Wiley's Finest Alaskan Fish Oil Elementary EPA For Kids Plus Multivitamins  – One of the highest EPA fish oil supplements in liquid form for kids + multivitamins (make sure you aren't overdosing children on vitamins if taking in addition to a multivitamin)
Also available on Amazon in fish oil only format
spacer
Kirkman Children's Chewable Multi-Vitamin/Mineral Wafers – A well-rounded multi-vitamin for kids that won't rot their teeth
Also available on Amazon
Botanicals
Biocidin Throat Spray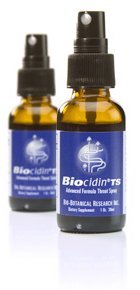 – I've now personally experienced it twice keeping me from getting a cold when I felt it coming on. After a presentation at a conference by the CEO, I'm totally sold on their products' efficacy. I'd also recommend their Biocidin lipsomal formula + Olivirex for stopping cold sores in their tracks. I can educate you about using these and other products for gut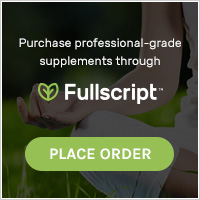 cleansing, detox, killing pathogenic bacteria and parasites, biofilms, yeast and viruses in the gut, mouth and sinuses.  You can purchase their products via my Fullscript dispensary.
Lauricidin – This is a unique product developed from coconut oil that is used for preventing and treating colds, flu, swine flu, herpes, shingles, candida, chronic fatigue syndrome and other infections. It's anti-viral, anti-bacterial and anti-fungal and basically an immune system booster.
Food
Bgreen Organic Millet Angel Hair Pasta – If you're gluten-free, this pasta will make pasta eating great again. Or it you're just wanting to eat less wheat or a whole grain pasta that isn't terrible. Virtually indistinguishable from wheat pasta (in my opinion), cooks properly, doesn't break up, etc. Just try it! It's well worth the cost.
Also available on Amazon
BGreen Organic Millet & Brown Rice Japanese Ramen Noodles – Same deal as above – great alternative to straight rice noodles if you're trying to reduce your rice intake (people who are gluten-free tend to have elevated levels of arsenic due to excessive rice consumption, as rice naturally absorbs arsenic).
Also available on Amazon
Now Real Food Xylitol – This is my favorite sugar substitute for baking. 1/3 the calories of sugar and virtually no blood sugar effect, it's a sugar alcohol whose most serious downside is a slight laxative effect (so don't overdo eating things you bake with it). It substitutes 1:1 for sugar in recipes.
Also available on Amazon
spacer
Lakanto Maple-Flavored Syrup (monk fruit based) – If you're trying to avoid sugar (as we all should be) but you still want that maple syrup flavor on your pancakes or want to use a non-sugar based syrup in baking, this is a great substitute. It doesn't have a bitter aftertaste and 0 grams of sugar because it's sweetened with monk fruit, the newest low calorie, natural sweetener on the market.
spacer
Enjoy Life Dark Chocolate Chips – If you're trying to avoid gluten, dairy and soy due to autoimmune or gut issues, these are the best (and maybe only) choice in chocolate chips.
Also available on Amazon