My family and I moved to Tucson, Arizona about a year ago and I really wanted to enjoy some of the native free food (I can never resist free food!) Prickly pears are a local green cactus (like the ones in my logo) that produce oval, red fruit in the summer. The plants are abundant around us, so my son and I only had to go out to the median strip near our house and spend about ½ an hour picking them (we used pliers to avoid getting pricked) to get a huge bucket full.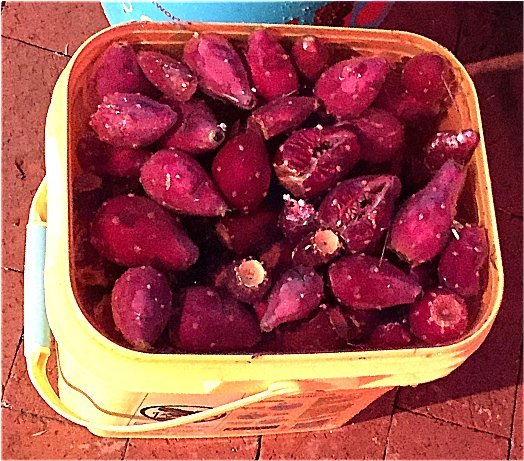 Once home, I rinsed them with water, then ran them through the juicer my neighbors were kind enough to lend me. Its filter is very fine, which traps all of the tiny, fine needles that would kill you if you swallowed them.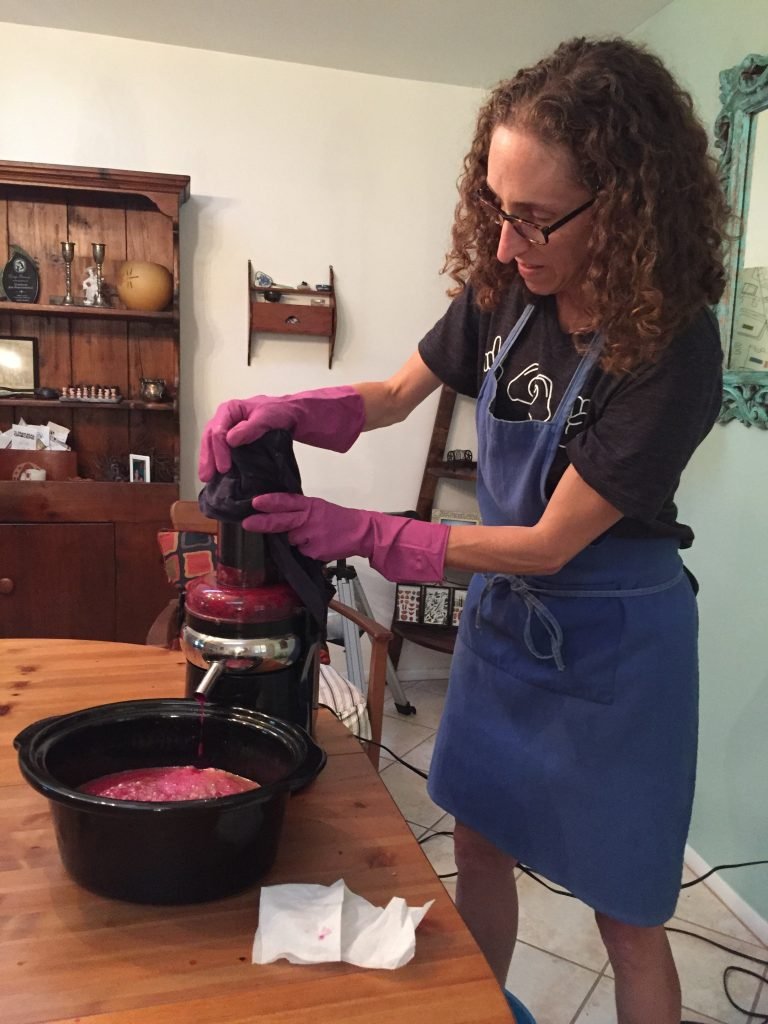 So that got us a full giant crock pot plus a big Tupperware container full of juice.
Some of it I used in a vinaigrette, some we saved for prickly pear margaritas (amazing color, right?), and the rest I cooked down for about 2 hours, to make a tangy, sweet paste. I didn't really have any prickly pear recipes, so I used some of that paste for these Prickly Pear Muffins I invented, which I was happy to discover turned out spectacular. If you don't have access to prickly pears, you could substitute any kind of reduced fruit paste (without big seeds) like mango, strawberry or blueberry. 
Prickly Pear Muffins (Gluten-free, Dairy-free, and Sugar-free)
For more sugar-free and healthy recipes, invitations to talks in Tucson on "How and Why to Kick the Sugar Habit" and "Reversing Autoimmunity" and healthy living tips, sign up for my newsletter.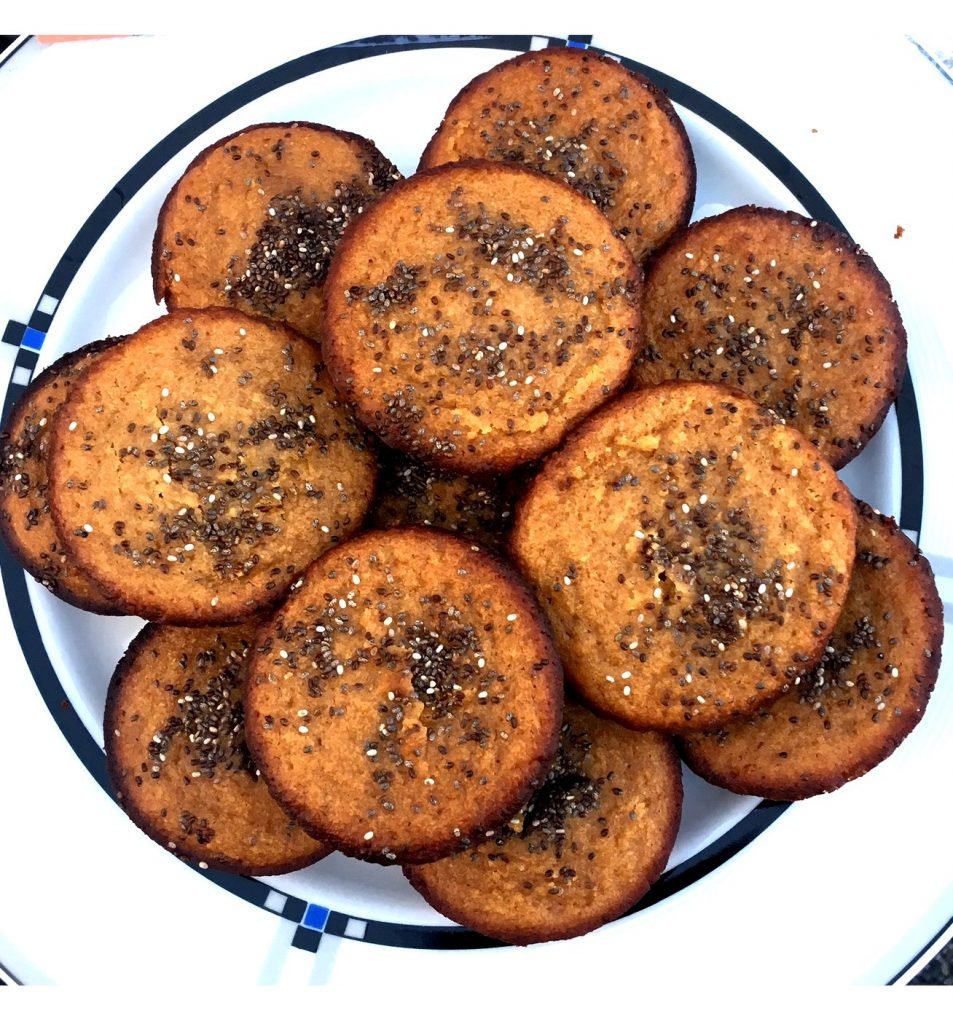 Ingredients
1½ cups almond flour
½ cup gluten-free flour (or whole wheat if not gluten-free)
½ cup xylitol (or sugar if you don't want sugar-free)
½ tsp. baking soda
½ tsp. salt
½ cup full fat coconut milk or coconut cream
½ cup prickly pear juice reduction
½ cup avocado oil
1½ tbsp. apple cider vinegar
2 eggs
1 tsp. vanilla
1 tbsp. chia seeds
Instructions
Preheat oven to 350 degrees F. Use an electric mixer to mix all of the ingredients except chia seeds in a bowl.
Grease muffin tin with avocado oil. Fill muffin slots to about 3/4 full with batter (I use a regular-sized muffin pan so cooking time is based on that). Sprinkle chia seeds on the top. Bake for 18-20 minutes until a knife inserted in the middle comes out clean.