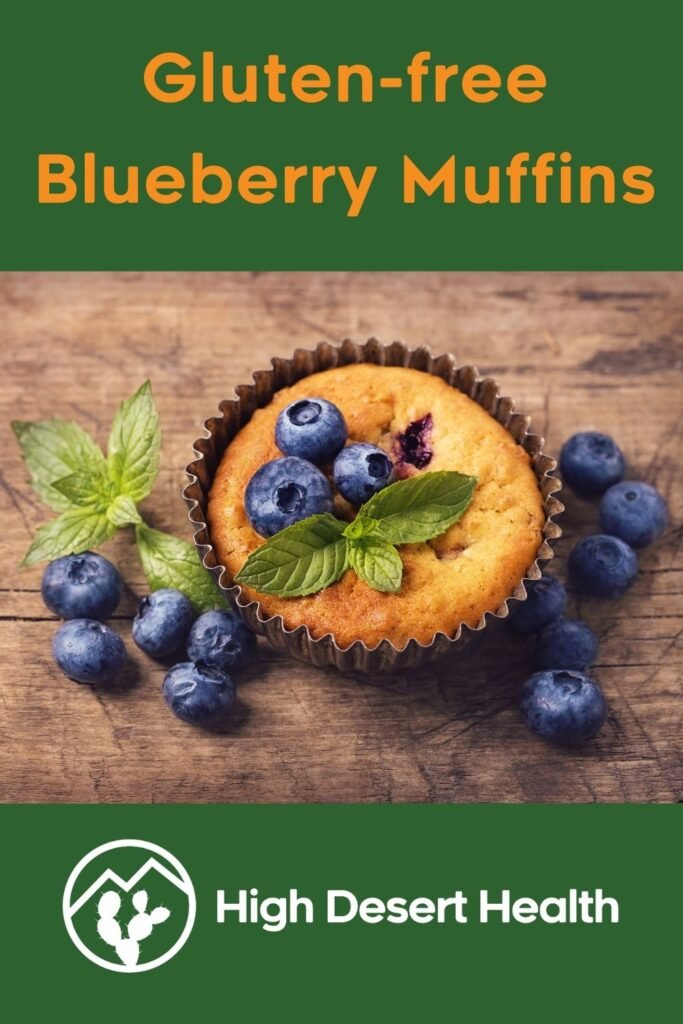 Preheat oven to 350 degrees F. Mix all of the following in a bowl:
1½ cups almond flour
½ cup gluten-free flour (I use a mix of 2/3 sweet sorghum and millet flour, 1/3 tapioca or arrowroot starch)
½ cup sugar or xylitol (if you want a safe sugar-free alternative)
½ tsp baking soda
½ tsp salt
½ cup full fat coconut milk (for dairy-free), sour cream or full-fat yogurt
½ cup avocado oil or coconut oil
1½ tbsp apple cider vinegar
2 eggs
2 tsp real vanilla
Add 1 cup fresh blueberries, mix in.
Bake in greased muffin tins for 20 minutes. To keep blueberries from sinking to the bottom, you can also mix in ½ of them then take the pan out after 5 minutes in the oven and add ½ of them to the tops of the muffins.
Optional: you can also sprinkle chia seeds on the tops of the muffins before baking for some extra fiber and omega 3 fatty acids.