Are you struggling with
IBS, constipation, diarrhea, gas, bloating or other gut/digestive issues
An autoimmune condition
Fatigue
Feeling like you have to rely on coffee, naps or sugar to get through the day
Losing weight and keeping it off
Sugar cravings
Stress or emotional eating
Getting into a regular fitness routine
Wanting to reduce or get off medications for things like high blood pressure, high cholesterol or diabetes
Thyroid issues
Pre-diabetes or type 2 diabetes
Cardiovascular disease
I can help you! Are you ready for more? Learn more about working with me. You can also:
Tucson Reversing Autoimmune Disease Together Meetup and Facebook Group
If you're struggling with an autoimmune disease, or have it under control but would like more support and fellowship with others, please join our meetup!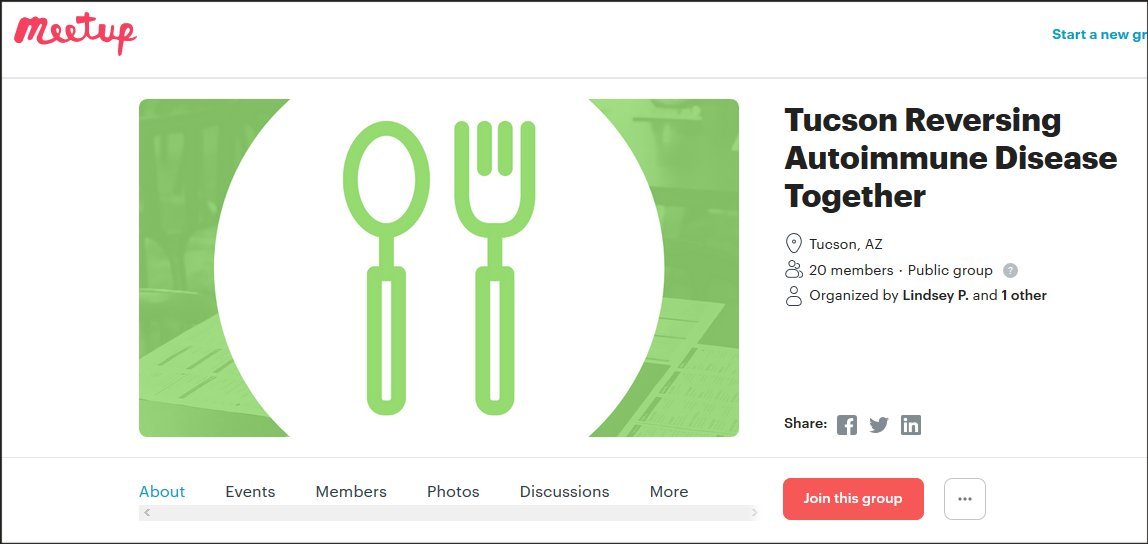 We have created the group to support people with autoimmune disorders through sharing informational talks and webinars, exchanging recipes, identifying books and other resources, building community and most importantly, hope to help you reverse your autoimmune disease naturally. Events have gone on hold since Covid but you can still join the meetup to stay in touch and/or join our Facebook group.